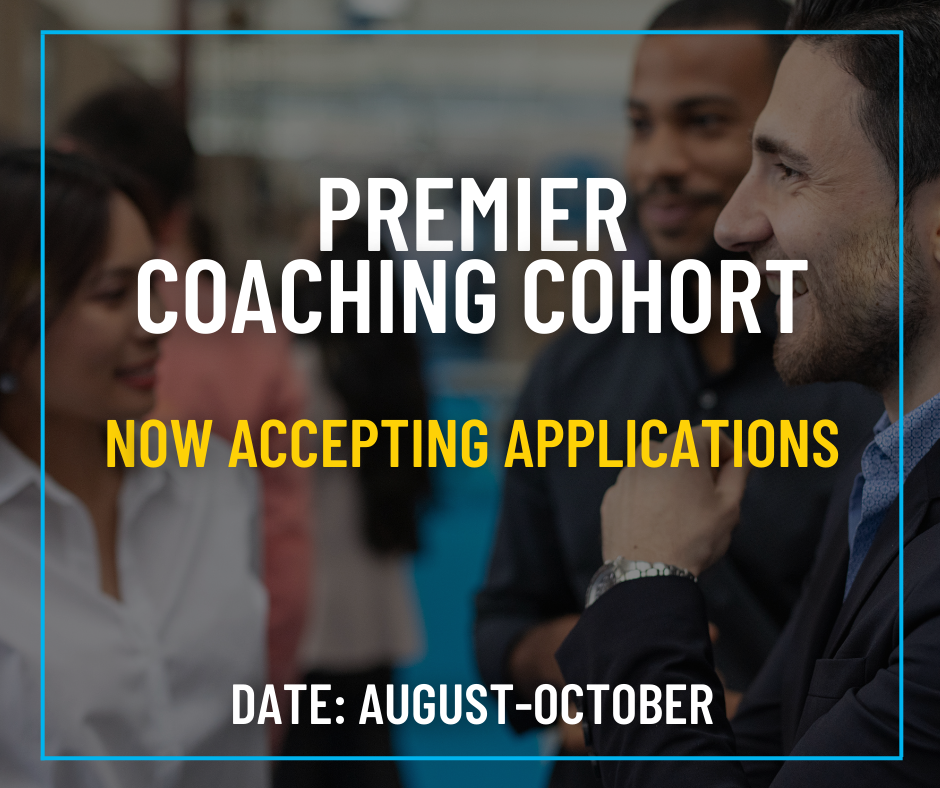 CBF Premier Coaching Cohort | August-October
Make A Greater Impact As A Business Coach!
Become a Christian Business Fellowship Coach during our August-October session, starting August 30 at 11am CST.
Applying to be a part of the Coach Certification Program with Christian Business Fellowship (CBF) is an exceptional opportunity to develop the necessary skills and knowledge to effectively lead others with the collaborative wisdom of a CBF Coach Certification.
Becoming a CBF Certified Coach brings skills forward for leaders to
Coach other Business Owners for Income, and . . .
Teach the Managers and Teams in Your Business to develop a Coaching Culture.
As a coach, you will gain invaluable insights and expertise in guiding individuals towards their personal and professional goals while integrating Christian values and principles into their journey. The program equips you with a comprehensive understanding of coaching methodologies, allowing you to empower others through active listening, powerful questioning, and transformative conversations. By becoming a CBF-certified coach, you will join a community of like-minded individuals dedicated to making a positive impact in both the business world and the lives of others.
This program not only enhances your leadership abilities but also allows you to serve as a beacon of inspiration and guidance, fostering personal growth and faith-based transformation in those you coach. Embracing the Coach Certification Program with Christian Business Fellowship will undoubtedly empower you to lead with integrity, compassion, and the collaborative wisdom necessary to bring about meaningful change in the lives of those you serve.
Program Dates:

The coaching program starts 8/30 11am Central Time and runs 90 minutes each week for five weeks. Registration is currently open and closes when full (12 candidates) Register here on the CBF Masters Network
This is a great way to grow your expertise and create revenue from supporting other's growth! You can view the ENDORSEMENT from Cedarville University here.