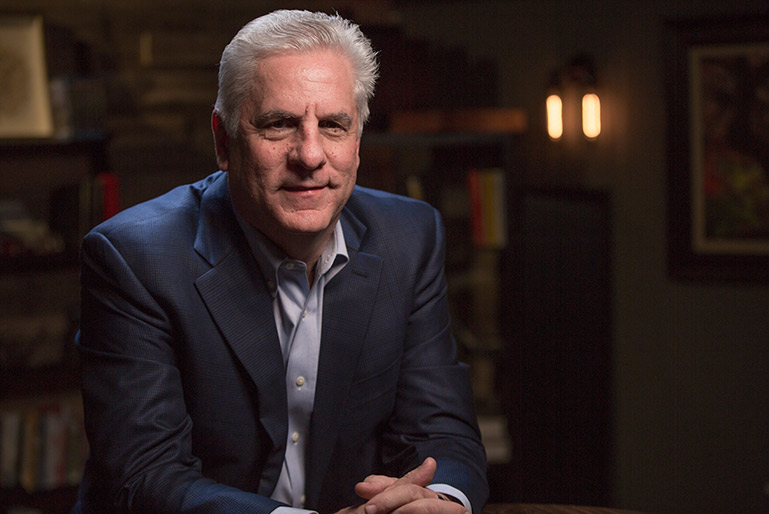 William R. "Bill" Molinari Named Executive Chairman of Christian Business Fellowship
Veteran Ministry Executive To Lead Growing Organization
ST. CHARLES, ILLINOIS, January 30, 2018 — The Board of Directors of Christian Business Fellowship (CBF), the fast-growing para-church ministry that equips, encourages, and energizes business leaders and entrepreneurs, has appointed Bill Molinari to the post of Executive Chairman. Molinari has been on the Board of Directors since mid-2017, and was appointed Executive Chairman earlier this month. As Executive Chairman, Molinari is charged with oversight of CBF staff and operations, and maximizing the contributions of the Board of Directors.
"Bill brings a combination of ministry experience and entrepreneurial acumen that was an instant connection with our members and Board," said Earl Seals, who founded CBF in early 2012. "We are excited to have someone who is quality-driven as well as growth-oriented. Our goal is to continually improve the membership value of CBF, while fulfilling the vision of becoming a global ministry. Bill is the right man at the right time for CBF." CBF has grown from one 30-member location in 2015 to nine locations in five states with membership approaching 300. CBF is on pace to reach 500 members in ten states by 2019.
About William R. "Bill" Molinari
Bill has had an extensive career in both business and ministry. He spent 21 years at VanKampen Funds rising to the position of President of the Distribution Company. Under his leadership his company won the prestigious Dalbar Award for the outstanding distribution company in the industry in 1995. Since spearheading the sale of VanKampen Funds to Morgan Stanley for $1.2 billion in 1996 Bill has been involved in ministry. He was Executive Director of Leadership Resources International from 2000-2006 and then joined the staff of the Harvest Bible Fellowship until 2017. At HBF Bill was involved with the recruiting, training and coaching of over 100 church planters. Bill has served on over a dozen boards in business and ministry including Pioneers, Grace to You, Slavic Gospel, Leadership Resources and the Harvest Bible Fellowship. He and his wife Cheryl have eight grown children and twelve grandchildren.
---
Christian Business Fellowship (CBF) was created as a mutually-beneficial forum for business leaders. At CBF our members learn from proven business experts, counsel with a peer group of business leaders, and share their experience in a peer-to-peer roundtable setting. CBF's mission is to equip, encourage and energize business leaders through teaching, fellowship, accountability, counsel and prayer with the purpose of mobilizing them to build the church.
Press Contact:
Joseph D'Alessandro, Executive Director  |  [email protected]  |  630-404-3869