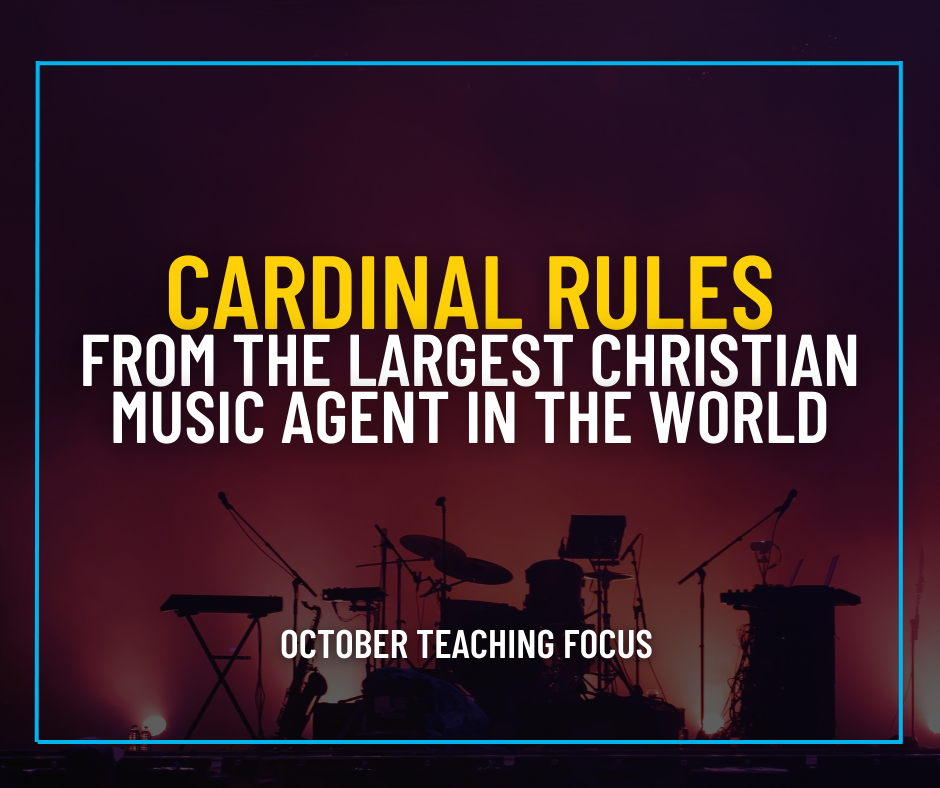 October Teaching Preview: Cardinal Rules From The Largest Christian Music Agent
Learn From Jeff Roberts, The Largest Christian Music Agent In The World On How He Organizes His Organization
While corporate values are essential, Jeff Roberts has introduced a unique approach called "cardinal rules." His inspiration stems from a deep desire to distill the core principles of his business into easily memorizable statements for his employees. These rules serve as a constant reminder, helping them maintain a sharp focus on their collective mission as a company.
This month, we proudly introduce Jeff Roberts, the President of Jeff Roberts Agency. His company specializes in Christian musical artists and tours, featuring exceptional talent such as Ben Fuller, Bethel Music, Casting Crowns, Britt Nicole, Corey Asbury, For King & Country, Leeland, Matthew West, and many more!
Interested in more resources like this one? Visit a physical or virtual location near you as a guest for the first time. You can find a chapter near you (or virtually) and join Christian Business Fellowship to grow your business today!

+ Find a local or virtual chapter here and join for your first time for FREE.
+ Join the online CBF Master's Network portal for FREE to network with the Christian business community and get a taste of what CBF teaching is like.
+ Contact us or become a member of Christian Business Fellowship today.