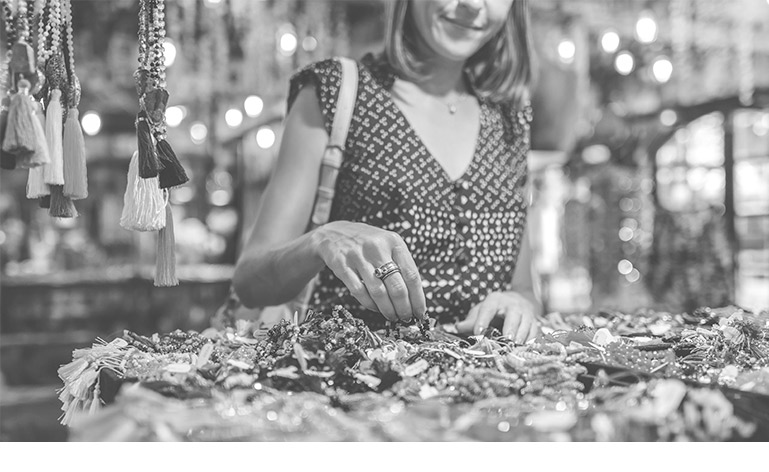 The Truth About Branding: A Biblical Perspective on Visual Appearance
In our last post, I shared how branding is parallel to the fruit of a believer. It's really the byproduct of all that you do, which happens over time – it's not something that you can fabricate quickly. Branding has more to do with how your business operates, interacts and serves its customers more than how it portrays itself visually.
So how does your logo, website, print and marketing materials play a role in building your brand? Well, it actually doesn't. They serve as vehicles that visually communicate it.
No one has ever said, "That company has a great brand, but their product is horrible." Or, "Their brand is awesome, but their customer service is the worst." On the contrary, people do say, "The quality of their product (customer service, new policies, staff, …fill in the blank) is worse than last year and it's hurting their brand." What does that tell you? Visual appearance does not build a brand. Instead, it's built on how the organization operates, interacts and serves its customers.
So, when it comes down to having a pulse on your organization, do you know what it is? I'm not asking you to state what you want your organization to be or what you think others believe it to be. For your own sake, I'm asking do you truly know what others are saying about your organization – the good, the bad, and the ugly? If you don't, the time and money you spend on building the visual aspects of your brand for marketing purposes will be a complete waste. You'll be here today and gone tomorrow; another statistic in the reports of failing businesses found in entrepreneur.com.
I'm sure you want me to cut to the chase and talk about how to deal with your logo, website, and other marketing materials. Let me start by asking you a question; have you ever encountered a business who's product/service surpassed their visual appearance? They're breaking the bank, but visually are very unattractive. How is this the case? Let's get a biblical perspective on visual appearance…
"Do not let your adorning be external—the braiding of hair and the putting on of gold jewelry, or the clothing you wear — but let your adorning be the hidden person of the heart with the imperishable beauty of a gentle and quiet spirit, which in God's sight is very precious." I Peter 3:3-4
In the prior verse, Peter exhorts wives to
"…be subject to your own husbands, so that even if some do not obey the word, they may be won without a word by the conduct of their wives, when they see your respectful and pure conduct."
Peter is helping us understand that it is one's character that makes the impact, not one's visual appearance or lip service. He conveys this to husbands as well, exhorting them to honor their wives so their prayers may not be hindered.
If the Lord were to dissect your business and look at the insides of it – from how you operate internally to how you service your clients, what would he say? Would he say, "Good and faithful servant. You have been faithful with little, here is much?" or, do you think he would make you lie down in green pastures and lead you beside still waters in order to help you rethink some things and change how you've been operating? Your answer to this is paramount when it comes down to building your brand.
I know we all want to look the part, be presentable and show off in a way that woos others. I get it (In the next post we'll talk about the time, energy and financials you should consider in dealing with it). But if you don't take the time to assess and understand your organization's character, you're in for a rough ride with marketing. Why? Because when you communicate to the marketplace one thing and they experience something different, expectations are not met and we all know that is a world of hurt. You don't want to be in that arena.
But, if you are truly looking to make your business work, you will take the time to evaluate it, make some changes, and then invest in your marketing material in order to effectively communicate your value proposition in a way that captures your market audience.
So, before we reveal how to handle the visual side of your brand, will you take the time to asses your business model, your offering and how you service your customers? Will you take an honest look at the reality of your business and bring it before the Lord before you work up some marketing plan? Allow the Lord to speak into this area. Rest, meditate, and pray about the business the Lord has entrusted to you before you take the next step of visually communicating how you promise you will serve others. Your integrity depends on it.