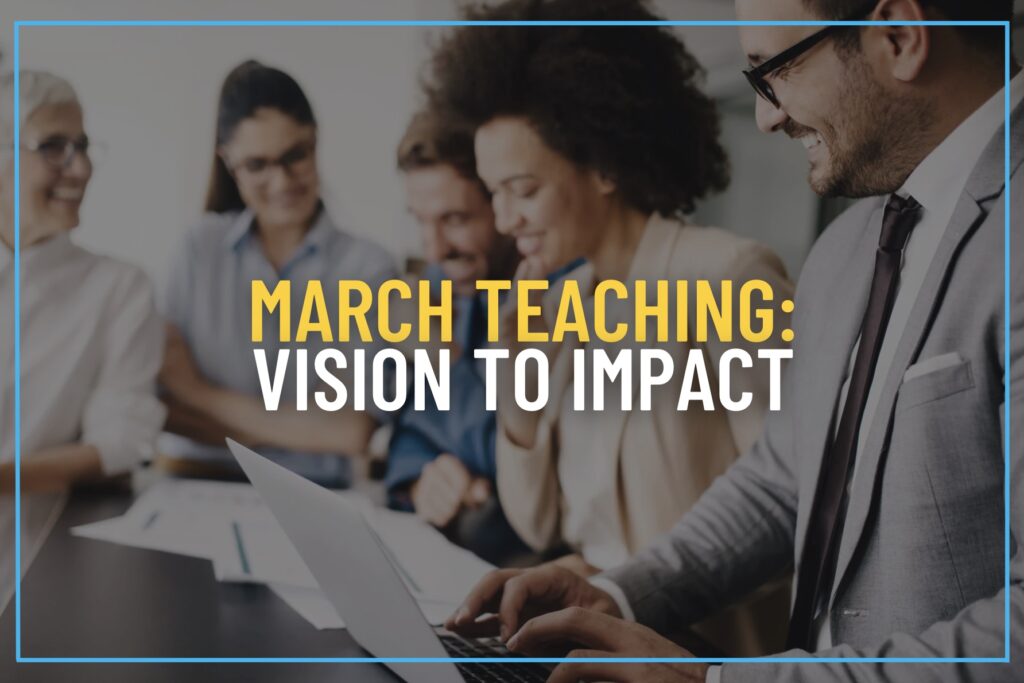 March Teaching Preview: Vision To Impact
Preview A New Series Coming To A Christian Business Fellowship Near You!
Working today is far more personal than in the past! To have life-long IMPACT you MUST BUILD PEOPLE and keep your vision fresh and alive.
In this month's Christian Business Fellowship teaching, we'll be answering some very important questions about leading your business and others. Consider these initial preview questions in anticipation of the March teaching:
+ Am I building people well?
+ Am I conveying my vision effectively?
+ Are we leading the competition or are we chasing the competition?
+ Do I have a disciplined process to review ideas and plan expansion?
+ Can I increase my competitive advantage by better serving my end user through strategic partnership?
Interested in more resources like this one? Visit a physical or virtual location near you as a guest for the first time. You can find a chapter near you and join Christian Business Fellowship to grow your business today!
+ Contact us or become a member of Christian Business Fellowship today.