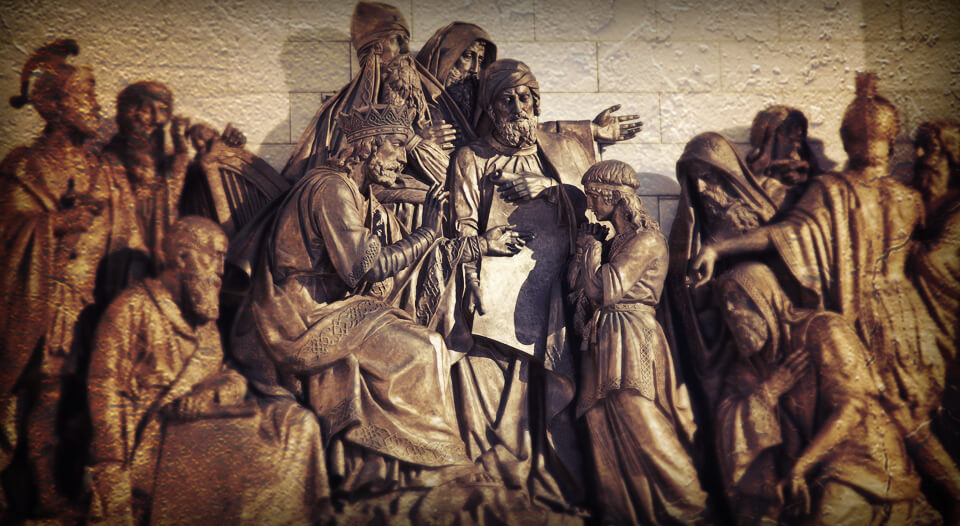 Are you ready for your exit?
As your company grows, you will find yourself exiting position after position turning them over to your successors.  One by one you will shed various positions and promote or hire your replacement. And though it may be hard to believe right now, one day you will leave the company altogether.   I am in that process now. Consequently, I have learned a few things while promoting others. How I promote them is just as critical as who I promote.   King David knew the value of this process.  He offers a drop-dead beautiful example of how to promote leaders biblically and in the right manner!
1 Kings 1:32-37, NKJVand King David said, "Call to me Zadok the priest, Nathan the prophet, and Benaiah the son of Jehoiada." So they came before the king. The king also said to them, "Take with you the servants of your lord, and have Solomon my son ride on my own mule, and take him down to Gihon. There let Zadok the priest and Nathan the prophet anoint him king over Israel; and blow the horn, and say, 'Long live King Solomon!' Then you shall come up after him, and he shall come and sit on my throne, and he shall be king in my place. For I have appointed him to be ruler over Israel and Judah."
Benaiah the son of Jehoiada answered the king and said, "Amen! May the LORD God of my lord the king say so too. As the LORD has been with my lord the king, even so may He be with Solomon, and make his throne greater than the throne of my lord King David."
When you establish a new leader in your organization, you must give a portion of your visible leadership to him so that others can see the transfer of authority. David sets Solomon on his own mule and takes great pains to portray Solomon as the new king.  David's clear affirmation of Solomon leaves no room for doubt as to the identity and authority of the new king. Solomon is now the leader, and David makes every effort to help people see that clearly.
This is valuable wisdom for any leader who is seeking to establish someone in a place of authority.  Our leadership choice must be clear and visible.  Your company needs to know who is leading.  Your affirmation of the new leader is imperative for their success.
Sadly, some leaders take satisfaction in the failure of their successors.  They want to own the company's success as a measure of their own self-worth.  King David knew where his value came from and it allows him to act in a manner worthy of his title.  He was unselfish in his actions and cared about the future of a nation.
Even though you are not leading a nation, you have been entrusted with the livelihoods of others.  If you fail in this process of transferring leadership, it will tell more about you as a leader than maybe all of your previous leadership.  Shouldn't a real passion for the organization mean that you want it to succeed well beyond your days?
We can all take a lesson from King David.  He prepared, honored, and established a new king.  God himself called King David "a man after God's own heart."  He also was chosen as the blood- line in which the greatest leader of all time would arise, the King of Kings, Jesus Christ.
How are you doing at deploying your next leader?  Generations may depend on it.