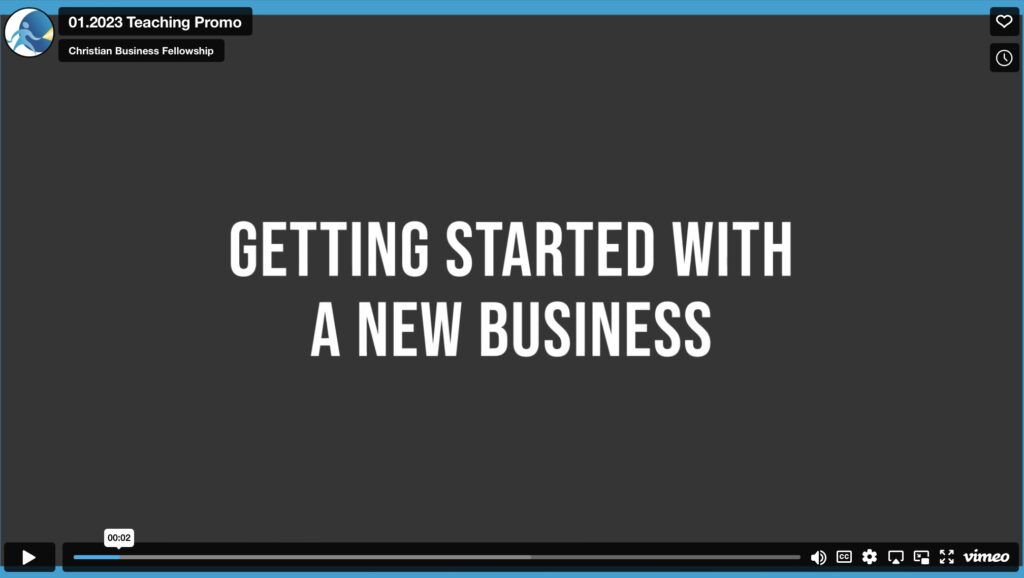 Coming This January: Starting A New Business
Preview A New Series Coming To A Christian Business Fellowship Near You!
The one thing to recognize when starting a new business is that you are not going to know it all. You won't be all knowing. You'll never have it perfect. It is always changing! In this month's video, we'll be learning about starting a new business the right way and with the right support to help it grow successfully.
Interested in more resources like this one? Visit a physical or virtual location near you as a guest for the first time. You can find a chapter near you and join Christian Business Fellowship to grow your business today!
+ Contact us or become a member of Christian Business Fellowship today.