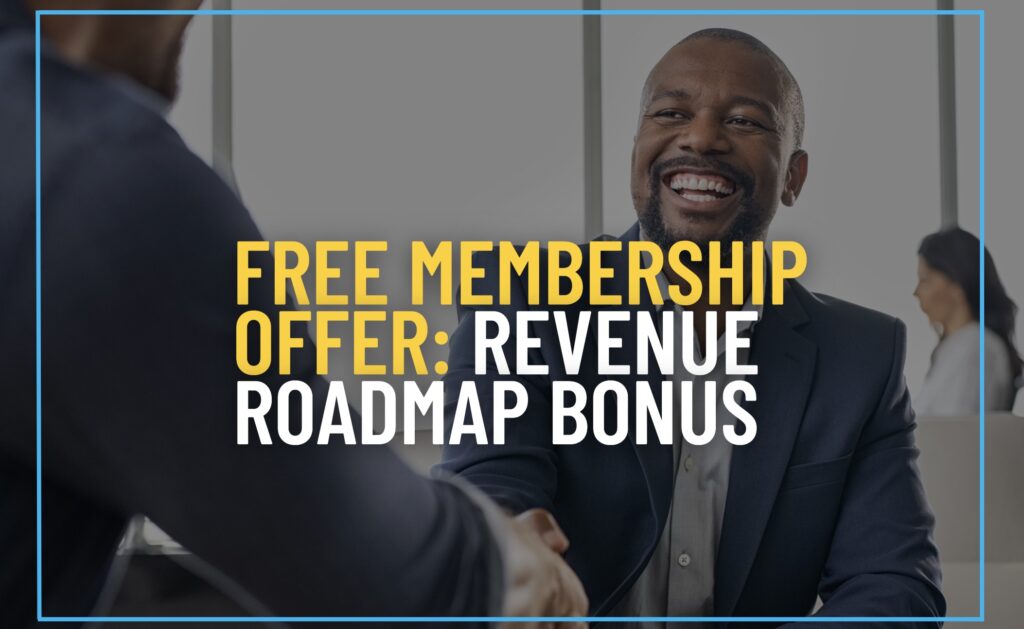 Free Membership Offer: Revenue Roadmap Bonus
Do you have a strategy for your revenue? Most businesses don't!
Understanding this one thing will help you grow your sales, speak more clearly to your prospects, and move forward confidently into the 2023 year.
At Christian Business Fellowship, we're dedicated to helping your business succeed! So, when you join your local Christian Business Fellowship chapter as a new member, we'll send you the Revenue Roadmap bonus. The Revenue Roadmap video instruction comes with step-by-step instruction on how to:
Identify wasted opportunity
Organize your sales potential
Readjust your efforts towards more rewarding business ventures
If you're a Christian business owners looking to network and grow with other Christian businesses in your area, this is the group for you.
As a Christian Business Fellowship member you will:
👉 Get In-Person Monthly Tailored, Biblical Business Training That Will Grow Your Business
👉 Get A Premium Listing In The Christian Business Directory
👉 Get Monthly Network Meeting Invitations To A Location Near You
👉 Get Access To The Premier CBF Masters Network, Connecting You To Other Christian Business Owners Nationwide
👉 Get Help & Coaching To ACCELERATE Your Business Maturity
👉 Build a Support Community Of Networking Businesses For Referrals And Growth
👉 Evolve To Your Full Potential With Practical Steps & Milestones
👉 Get Training That Matures As Your Business Grows
👉 Resolve Everyday Business Issues That Hold You Back
Don't let your business fall backwards. Make the most of 2023 by starting today! Initiate your membership and claim your FREE Revenue Roadmap resource here. >> https://cbf-global.org/contact/