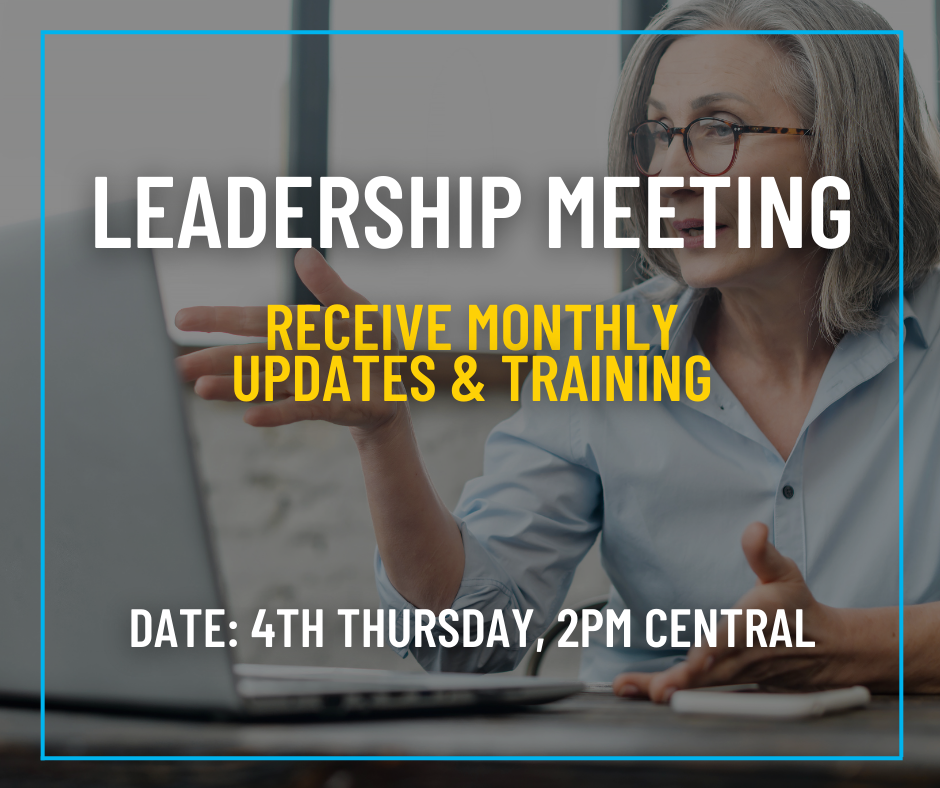 Leadership Meeting | 4th Thursday

Get all the leadership training and CBF updates that are soon to be rolled out.
Chapter Leaders hold their monthly meeting on the 4th Thursday of the month at 2pm Central.
This is your chance for our Chapter Leaders to be in the know with all the updates and training, so you can lead your CBF chapter well. Tune in and optimize your leadership!
Event Details: Zoom Meeting, 4th Thursday monthly 2pm Central

Event Registration: CBF Chapter Leaders Meeting