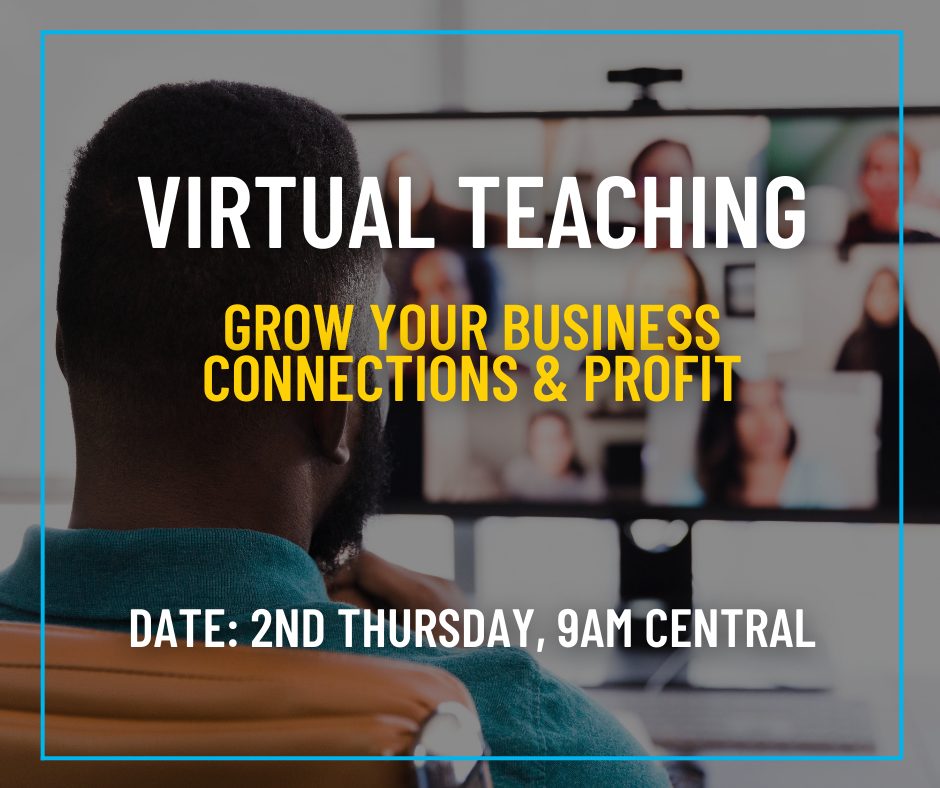 Virtual Teaching | 2nd Thursday

Be inspired and grow your business through a group workshop and networking meeting!
Guests are welcome to join a live CBF virtual workshop/meeting on the 2nd Thursday every month at 9-11am Central. From experienced subject matter experts on a wide range of topics, each teaching topic is relevant to a business-owner's goals and usually falls into one of these three categories: revenue building, practical assessment & operational strategies, personal strategies.
Event Details: Zoom Meeting, 2nd Thursday monthly 9-11am Central

Event Registration: CBF Virtual Teaching